Experimentation. Practice. Discovery. Three things that science, cooking and Montessori education have in common.


Guided by the Montessori philosophy based on the principle of free choice of purposeful activity, with its carefully curated curriculum, ChefLab designed a program that is uniquely positioned to deliver on this ideal. Our mission is to provide a safe, enriching, environment where exploration with all senses is encouraged and the relationship between people and nature is never taken for granted.
ChefLab's two-dimensional curriculum keeps our minds and hands busy manipulating materials, solving problems independently, and building self-confidence while tasting the satisfaction that comes from accomplishments.
Guide each child along their individual path - Proverbs 22.6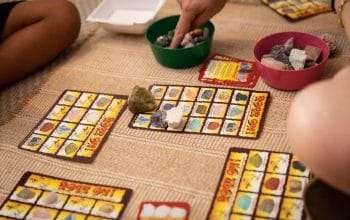 We travel back to Earth from space and dive into our planet in depth, discovering that our planet is in a constant state of change.
"If the idea of the universe is presented in the right way, it will do more than arouse interest, it will create admiration and wonder"
When life gives you lemons, ChefLab gives you lightbulbs. OK, lemonade and baked potatoes too!
Hungry for more? Check out our buffet of Montessori themed courses, workshops, and birthday party packages for all ages! 
Inspired by the Montessori black-line masters, we create simple to use, aesthetically appealing, and self-correcting Montessori-style materials. Taylor made to meet your child's needs, as their exploration continues, the materials interrelate and build upon each other as they grow.